Editor Profiles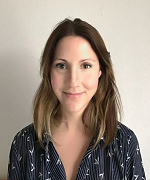 Hayley's background is in veterinary science and she obtained her PhD in veterinary dermatology from the University of Cardiff, UK before joining BioMed Central in 2009. Hayley is a Senior Editor for the BMC Series and the Editor of BMC Nephrology. Following her time working in the veterinary and medical field, Hayley was eager to help improve the quality of reporting in animal research and supports initiatives that promote transparency, integrity and reproducibility of biomedical research. She is also the President of the International Association of Veterinary Editors. Hayley is involved in running author and referee workshops to help encourage and support young researchers, and she also contributes to the BMC Series blog.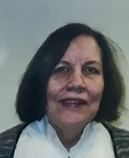 Catherine Rice completed a PhD in microbial genetics before spending much of her time working in Human Genetics and Bioinformatics. Kate has been working in the editorial department of the BMC Series for several years. She is currently acting as Locum Editor for BMC Nephrology.
COVID-19 Announcement
As a result of the significant disruption that is being caused by the COVID-19 pandemic we are very aware that many researchers will have difficulty in meeting the timelines associated with our peer review process during normal times. Please do let us know if you need additional time. Our systems will continue to remind you of the original timelines but we intend to be highly flexible at this time. Thank you.
Follow